Whether you're preparing your home to sell or you're on the hunt for a new house, it can be tricky pinning down what today's home buyers want out of a property. Read through this list of what homebuyers are really looking for to guide your search or when getting ready to list your property.
Kitchen upgrades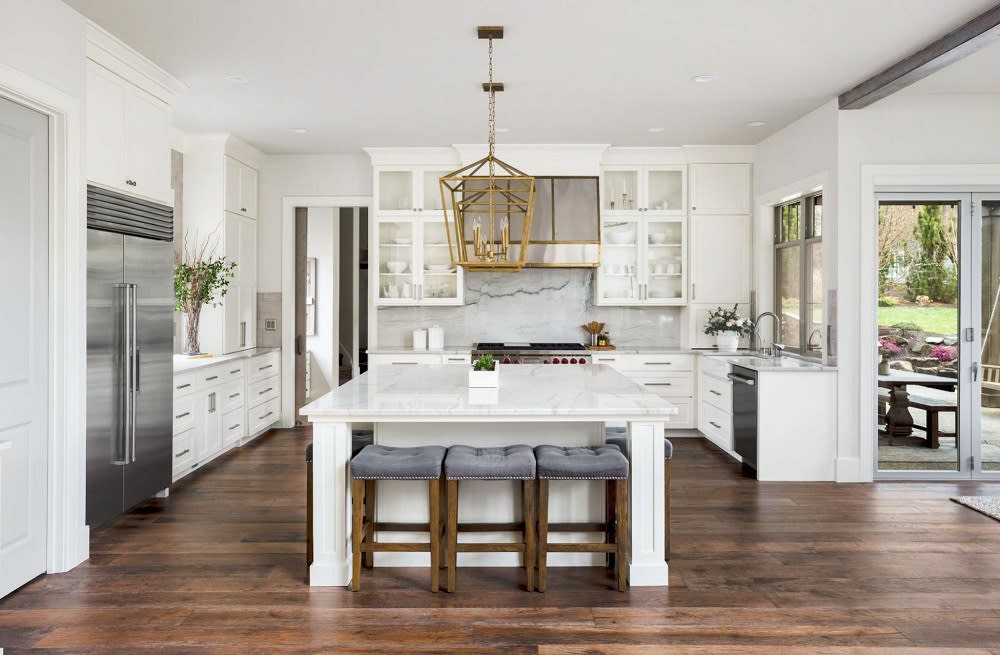 The first item on many home buyers' house features wishlist is kitchen upgrades. Homeowners spend a lot of time in this communal area, whether they are avid cooks or like to host, so making sure it looks its best and is highly functional is an important part of home selection. Some ways to create an updated look without too much effort are installing granite countertops, repainting cabinets and replacing their hardware, or adding a kitchen island to increase the amount of usable space in the kitchen.

Another kitchen upgrade that buyers are searching for is a walk-in pantry. Having extra space to store kitchen appliances and food items is extremely valuable, as it keeps areas from becoming cramped or overflowing. A side-by-side kitchen sink is also popular with homebuyers, as having a double basin increases functionality.
Exterior spaces
Buyers are also searching for homes with exterior spaces to relax in. In fact,
82% of buyers
reported that they wanted a patio, ranking higher than other spaces like a deck or front porch. Patios are a great way for buyers to utilize outdoor space by having a place to enjoy scenic views, sip a morning coffee, or host an outdoor gathering when the weather is nice. Additionally, patios are less complicated to construct than decks, as they aren't raised off the ground.
Also high in demand are front porches, as their appeal with buyers has increased by 61% since 2020. Especially in areas where the weather is nice for most of the year, a front porch adds value to a property and bumps up curb appeal. Adding a front porch also depends on your property type, as some are more or less equipped to handle the necessary construction.
Exterior amenities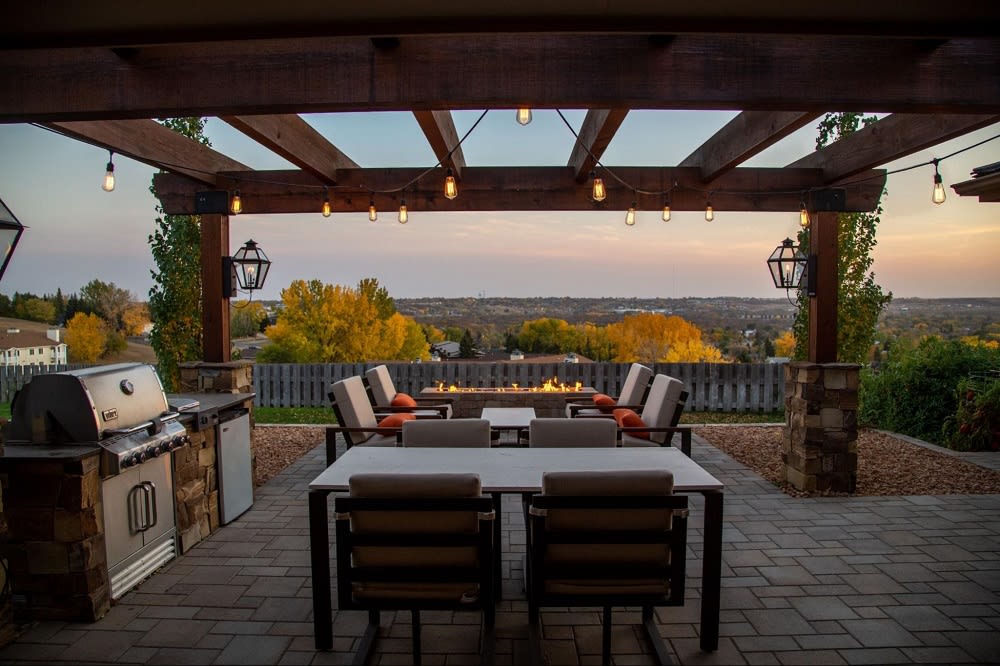 To equip exterior spaces, home must-haves for buyers include exterior amenities. Exterior lighting, for both the back and front yards, is functionally important in being able to use outdoor spaces at all times of the day. They're also aesthetically pleasing, as different lights and light fixtures add to the area's energy and design. Add mounted lighting to walls, install dimmers on ceiling lights, and line walkways with lights you can install into the ground.
Other amenities buyers want for their patios and decks are outdoor kitchens, a barbecue grill, and firepits. A kitchen can be a simple sink and countertop or decked out with cabinets and kitchen appliances. Barbecues add an extra function to outdoor spaces as a valuable cooking appliance, whether they're built into a countertop or are a stand-alone variety. Firepits can be attractive focal points for patios and a great place to gather at night.
Energy efficiency and low maintenance
A large item on the list of must-haves for new homeowners is energy-efficient features. Logistically, having energy-efficient features can save homebuyers money over time while maintaining a luxury experience within the property. In areas where the energy bill gets astronomical in summer or winter, these features can save up to 11% on energy costs, even if it does require a larger upfront investment. Popular features include ENERGY STAR-rated windows, which help to regulate interior temperatures, and ENERGY STAR-rated appliances.

Alongside energy efficiency, buyers are also interested in a low-maintenance home. Having a move-in-ready home saves buyers time and resources needed to repair or upgrade a property. It also creates less stress, meaning buyers can fully enjoy their purchase. Taking the time to upgrade or finish repairs can seriously impact a buyer's search.
Storage spaces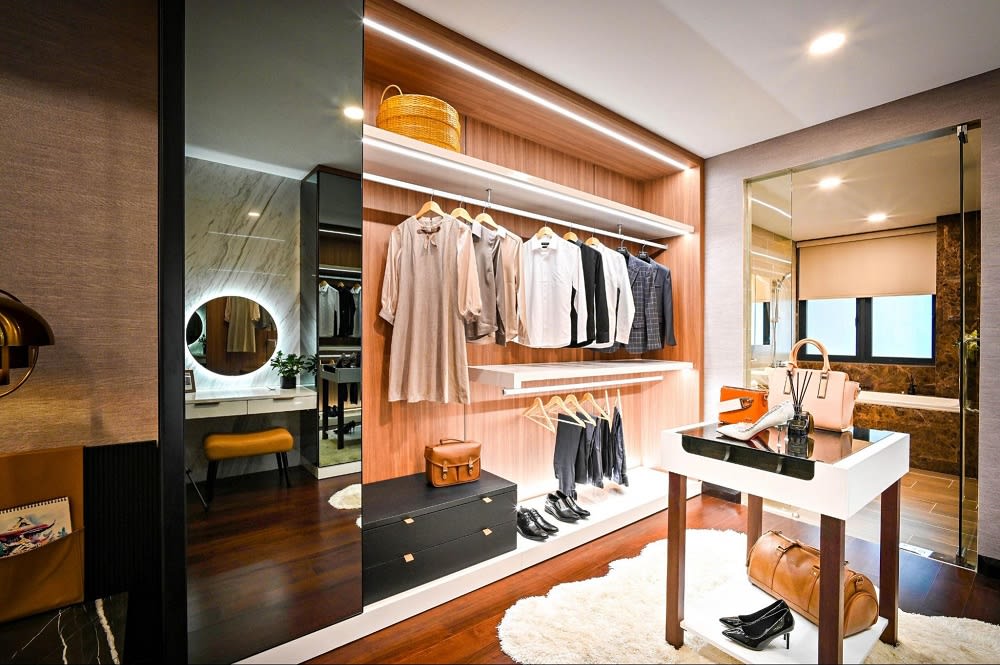 Having ample storage space to keep belongings safe is an important part of a buyer's decision. One of the first places buyers look is the kitchen cabinets and whether there's enough space to hold their cookware and food. As mentioned, storage spaces like a walk-in pantry are valuable additions to a home. Extra cabinets lining hallways and large closets with shelves or rods to place clothing are highly sought out.
Parking areas are also important for buyers to store vehicles and recreational items like boats and RVs. Depending on where you live, this may be difficult to add to a property, although even building a simple concrete pad can have benefits. Efficient storage space inside an enclosed garage is also desirable, as it allows people to store seasonal belongings like clothes and decorations without cluttering spaces inside the home.
Open floor plans
On a larger scale, buyers searching for properties like single-family homes are interested in open floor plans. In fact,
90% of homebuyers
prefer this floor plan in comparison to others. The most impactful areas for open floor plans are spaces between the kitchen and dining room, between the kitchen and family room, and between the dining and family room. This creates more opportunities for conversation, provides better lighting conditions, and offers more space for gatherings.
Open floor plans go hand in hand with the increased interest in multi-purpose spaces, as they support this type of use. Examples of areas that support multiple uses are a guest room that's also a home office, a garage that's also a workshop or a home gym, or a family room that has a gym space. However, multi-purpose spaces may become less and less necessary in places where larger homes are popular.
Ready to search for what you really want?
From an updated kitchen to a high-end patio and front porch, these are the features that home buyers really want out of properties they search for. If you need more help finding a home with the amenities you want, contact experienced local agent
Sissy Bellar
to guide you through the process. Sissy is a Texas local and has prior experience as a Landman. She is incredibly detail-oriented and an attentive partner on your homebuying journey.
Reach out today
to get started.