A lakefront property is something that many people dream about. Spending time outdoors admiring the reflection of the sunset or sunrise while sipping coffee alongside a lake is an experience unlike anything else. The perfect merge of peacefulness and adventure awaits right outside your door. While pursuing a long-standing dream, it is important to remain rational. If you are considering purchasing a new lake home, review the eight topics below to understand the pros and cons of buying a lake house.
Determine whether it will be a vacation home
Deciding whether your house on a lake will be a vacation spot or you'll live there permanently is important. Get clear about your goals for the purchase. Will you be renting it out part-time during certain seasons? Do you plan on living there year-round? Will you raise a family there? All of these questions are critical in planning how you will use the house. It will also help you decide where you want to purchase a home and what size you will need to plan for when browsing neighborhoods. Ultimately, getting crystal clear about your plan will ensure you find the right lake home for your situation.
Choose the lake
Depending on what your goals are for your home, you may prefer one lake over another. For instance, Lake Tahoe is a very busy area that constantly attracts tourists and daytrippers. On the other hand, a small,
local lake
will feel more private and exclusive.

Also consider what the shoreline is like on the lake and if it is easily accessible. Will you be able to have a private dock? Consider some of your hobbies too! If you are someone who enjoys fishing, kayaking, or boating you will want to look into the regulations for each of these. Narrow down your options by ruling out what lakes don't favor your needs so you can make a better overall decision on the home.
Consider the lake house orientation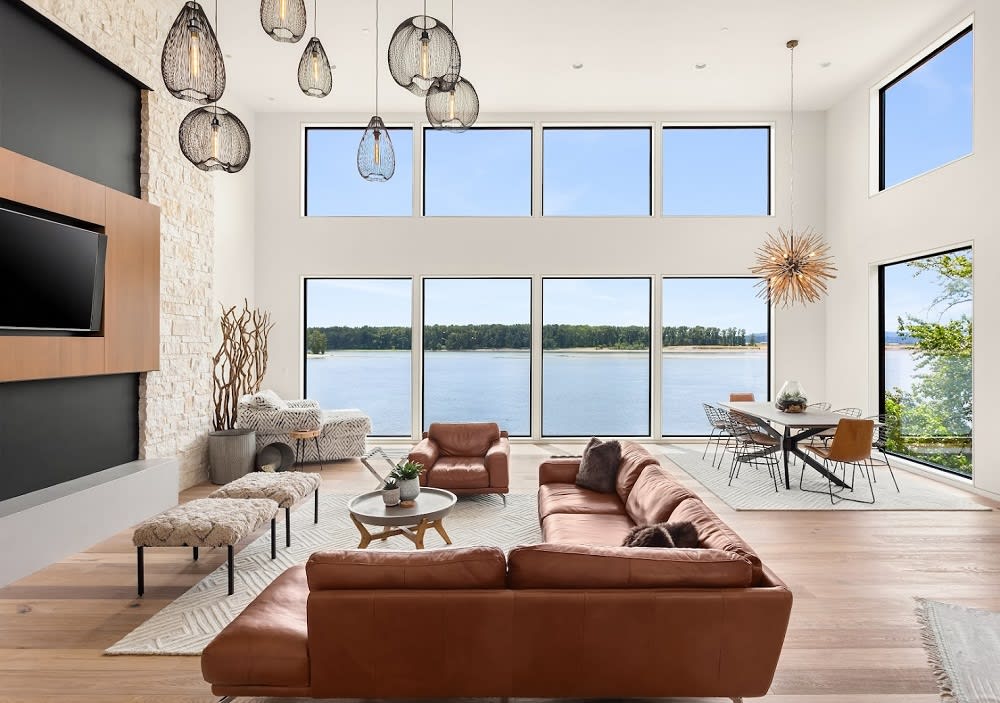 Photo courtesy of Shutterstock
When touring a lake home, your first thought may not be about the
orientation
of the house. However, this is an important factor to consider. Does the home get morning or afternoon sun? How do the winds coming off the lake affect your ability to enjoy the property? Will the orientation require additional heating or cooling costs? These are all major questions to ask your real estate agent or the person who is guiding the house tour. The seller should be able to explain details such as the orientation and weather patterns that affect the home.
Evaluate all the costs of the property
Waterfront real estate is often considered luxury property due to its exclusivity This brings up the major point of budgeting and evaluating your finances. It is useful to keep your budget in mind, especially if this will be your second property that requires an additional mortgage. Aside from a higher price tag, you may also run into HOA fees or maintenance fees. Homes on the water sometimes come with fees that are used to maintain the waterways or docks. You will also have to consider that maintenance costs throughout the year can be higher for lakefront homes. For example, the side of the home facing the water may need more frequent painting or repairing.
You will make wonderful memories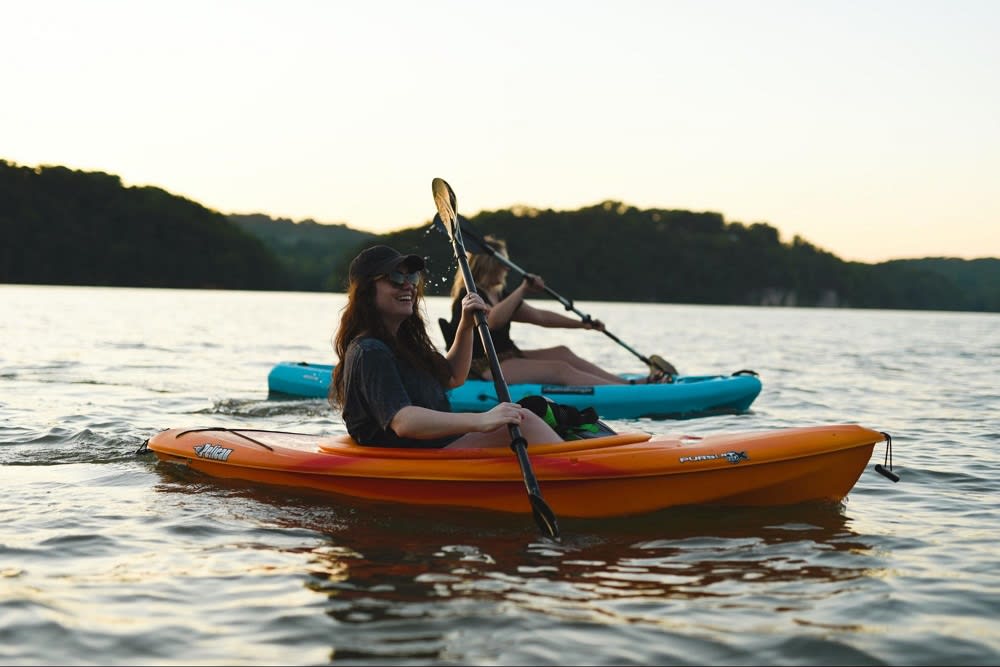 Photo courtesy of Unsplash

Although we reviewed the practical aspects of buying a lake house, don't forget the exciting parts! It is certainly clear to know that spending a lot of time near a lake can bring a sense of magic into your life. From roasting s'mores and the sound of crickets to kayaking alongside a beautiful sunset, there is never a dull moment. The tranquility of the lake is the perfect memory-making place.
A great investment
Lakefront properties can be a great
investment
since these types of properties always seem to be high in demand. You can expect your property to appreciate over time and hold its luxury value. Even if you never plan to sell it, you can pass it down to your children who can make their own memories for generations to come.
Host fun events
One of the best things about having your home near a lake is sharing it with guests! Host dinner parties, engagements, birthday parties, or other special events. During the summer months, invite guests to the lake for a swim and barbeque. If you are someone who loves entertaining, your lake house will certainly let you fulfill those desires. The opportunities are endless.
Find an agent
Lakeside properties are considered to be a niche market and therefore require someone with special expertise and experience. Sissy Bellar is a
realtor
who helps her clients land houses near Lake Tyler and other popular lakeside areas. Connect with her today to begin your new and exciting journey.

*Header photo courtesy of Shutterstock