Home staging is one of the essential phases of the selling process, especially when the market is starting to favor buyers. Illustrating the elegance of living in Tyler will tempt them to purchase your home. Understanding the
importance and process
of getting your property in tip-top shape will give you confidence and success. Read on for home styling ideas — from bedroom staging ideas to tips for staging the kitchen.
Curb appeal will draw buyers to your house
Making sure your home has an attractive exterior is excellent for bringing in more traffic. An oak tree in the front is welcoming, but trimming any dead branches will improve its appearance. Adding new shrubbery around the porch creates a fresh, healthy impression. Eliminating weeds or decaying plants makes the garden look vibrant.


Outdoor living spaces can be refurbished to look brand new. Staging the furniture attractively and using luxurious lounge chairs and sturdy tables are perfect additions to the front porch. A porch swing is ideal, as home shoppers will picture themselves staring at the stars with a fine glass of wine. Some alluring final touches are artistic pottery, tasteful garden sculptures, and hanging plants. Getting assistance from a professional landscaper to mow the lawn and do heavy raking is a smart choice.
Spotless homes are inviting
During open houses and viewings, attendees will fantasize about their
future in your house
. Most likely, they will picture how their furniture will look in your living room and how their family pictures look on the walls. If any personalized items or clutter are left in the staged living room, it will distract buyers from their visions. Donating old, unwanted items to charity will help clear space in your house. Throwing away old paperwork or boxes in the garage will add a pristine feel to the home.
You love your family photos and heirlooms, but minimizing how many are on display is essential. Each room will soon be a new homeowner's living space, so they are deciding where to place their cherished items. Once the objects around the house have been pared down, clean it thoroughly to dazzle any visitor.
Repair work and upgrades add value
Fixing structural or functional damage is a significant part of the selling experience. The exact value of a property is based on how livable it is. If projects have been put off for a while, having them accomplished before listing the property will make the process less stressful. If you'd like to get ahead of the game, hiring a pre-inspection will solidify the value of your house. A certified local inspector can assess the property for plumbing, electrical, HVAC, or other areas that need fixing. Handling damaged areas is critical unless your target market is the fixer-upper crowd.

Some upgrades can boost buyer interest and the home's market standing. Putting in spacious, stylish cabinets will make cooking lovers dream of crafting the perfect family holiday. Fashionistas will gasp at a trendy walk-in closet. Switching the flooring from carpet to hardwood creates a modern effect.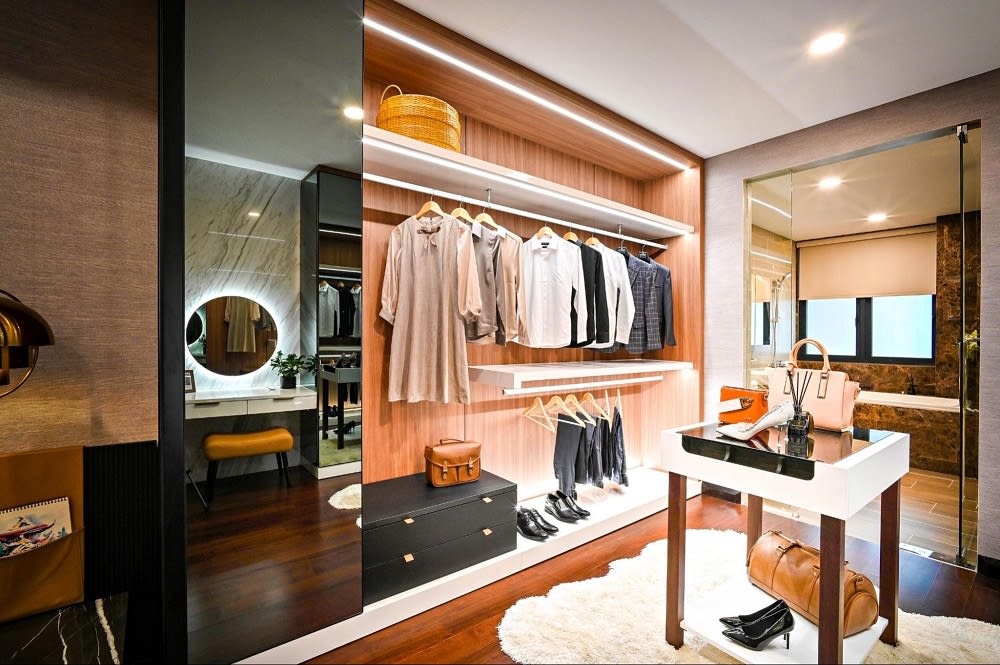 Photo courtesy of Unsplash
If you are ambitious and want to add a large amount of worth, repurposing a room can be innovative. For example, empty basements can be transformed into great fitness rooms. Painting the walls an uplifting color and including some state-of-the-art fitness equipment makes for an exciting addition. Many home seekers are remote workers, so turning an unused den into a home office would draw offers. Place a beautiful desk in the room and install some smart office technology, and successful professionals will be ready to close the deal.
Lively accents can intrigue open-house guests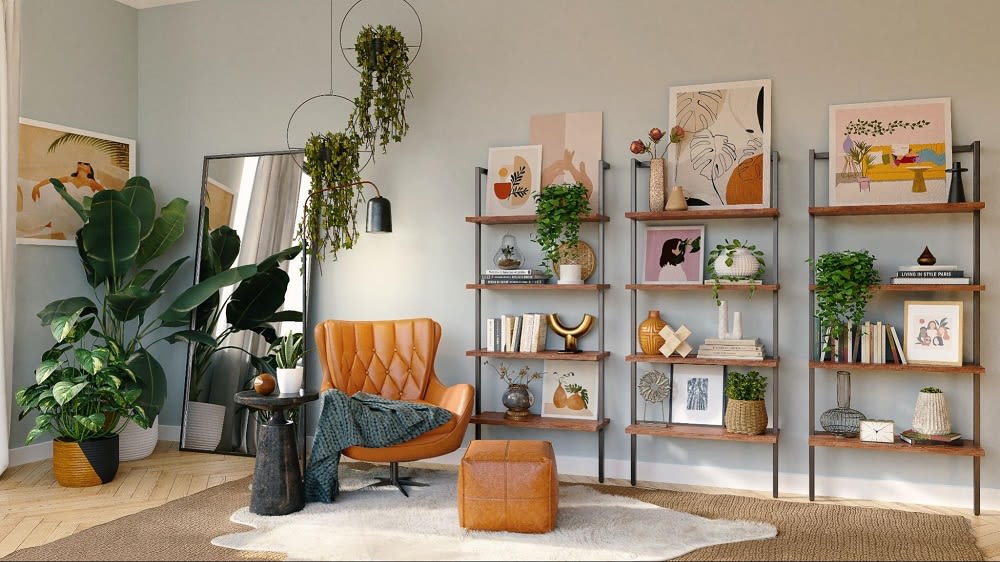 Photo courtesy of Unsplash
While many of your personalized decorations are cleared out during the decluttering phase, replacing them with artistic decorations will charm buyers. A popular local art gallery might have some dynamic paintings to hang around the house. Picking up some pottery from a local artisan shop will emphasize the town's flair. A bright, chic centerpiece on the coffee table will make the living room pop.


If you'd like to go the extra mile, renting furniture adds to the home's modernity. Many companies will lend furniture for staging purposes, decreasing the staging phase's hassle. This would allow you to postpone arranging your dream furniture until you're in your new house. Home styling is a practical technique to captivate buyers.
Fine fragrances will entice home shoppers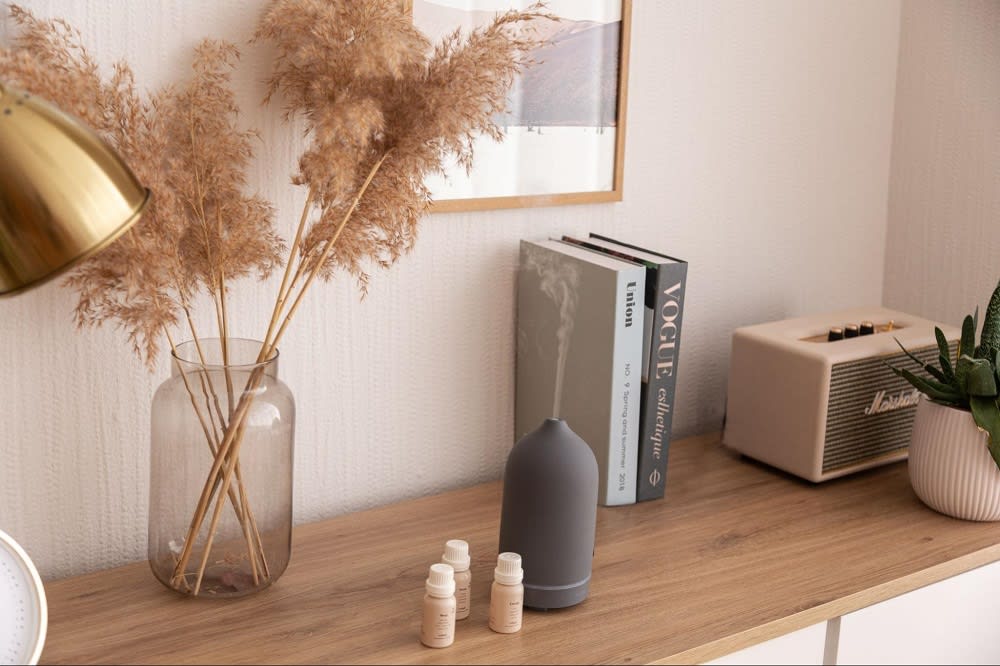 Photo courtesy of Unsplash
An aromatic appeal is a subtle yet effective way to make visitors fall for your property. Adding some lavender diffusers to create a relaxing environment in every room is simple. Indoor plants with great-smelling flowers add natural delight. For a stronger, more lasting memory, baking some cookies or putting together a recipe with basil and oregano creates a cozy ambiance. Even placing some basil or oregano plants on the kitchen island can create a favorable scent! The future homeowner will connect comfort and serenity with the house and possibly become attached.
Hire a professional stager
If you prefer, it's possible to hire an interior designer to oversee the staging phase of your property. They can take a look at your home, provide advice, oversee what you've done, or complete the venture themselves. Professional stagers are aware of home buying trends and what modern buyers are seeking. They also will have some experienced vendors in their toolbox for added prestige. Your realtor will most likely direct you to a stager they commonly use for their clients.
Realtors can assist with staging
Your real estate agent is your top resource for staging tactics. They have been through the selling process for years and have seen what improvements and upgrades are most beneficial. Brokers also know the local market and how the culture is affecting it. If it's a hot buyer's market and you need to get your listing in front, they can advise you on which projects are useful and which aren't truly necessary. While some of their past clients have triumphed in their decisions, others may have had some challenges to overcome. To avoid bad home staging, have your realtor by your side.


Sissy Bellar
is an expert in East Texas real estate transactions. Her years living and working in the area have given her the knowledge to oversee any related venture. Contact Sissy to learn why clients are eager to partner with her.

*Header photo courtesy of Unsplash